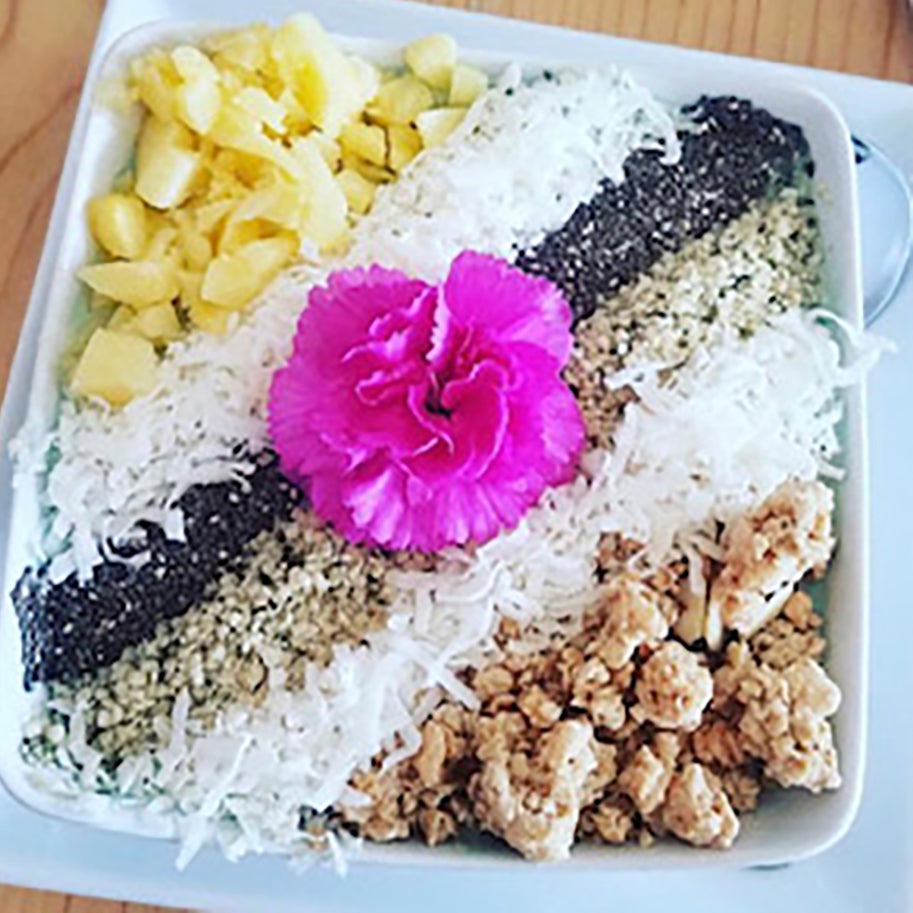 Breakfast Amaze Smoothie Bowl Catering (serves 10)
Choice of 2 smoothie flavors, serves 10 people. You choose a smoothie flavor in Option 1 and in Option 2. 
Toppings included are: granola, chia seeds, hemp seeds, unsweetened coconut, and fruit
You can order online and pick up at our Brookside location.
SMOOTHIE OPTIONS
Aqua Blue
pineapple, blue spirulina, banana, blue agave, cashew cream
Birthday Cake
coconut milk, banana, strawberry, apple, sun warrior vanilla collagen, protein peptides, cashew, blue spirulina
Chocolate Bliss
cocoa powder, banana, agave, cashew cream
Cinnamon Milk
cinnamon, cashew cream, agave
Cup of Joe
espresso, cocoa powder, banana, almond butter, agave, cashew cream
Dragonfruit
dragonfruit, strawberry, pineapple, banana, agave, cashew cream
Garden Green
pineapple, mango, banana, pear, cucumber, celery, apple, kale, spinach,
parsley, lemon
Tropical Green
pineapple, mango, kale, banana, cashew cream
green piña colada
pineapple, mango, spinach, kale, green apple, parsley, pear, celery cucumber, lemon, sun warrior piña colada beauty greens collagen protein peptides
Snow Coconut
whole young coconut, agave, cashew cream
strawberry love
strawberry, banana, agave, cashew cream
pumpkin pie
pumpkin, banana, cashew, agave, pumpkin spices, ginger, carrot juice