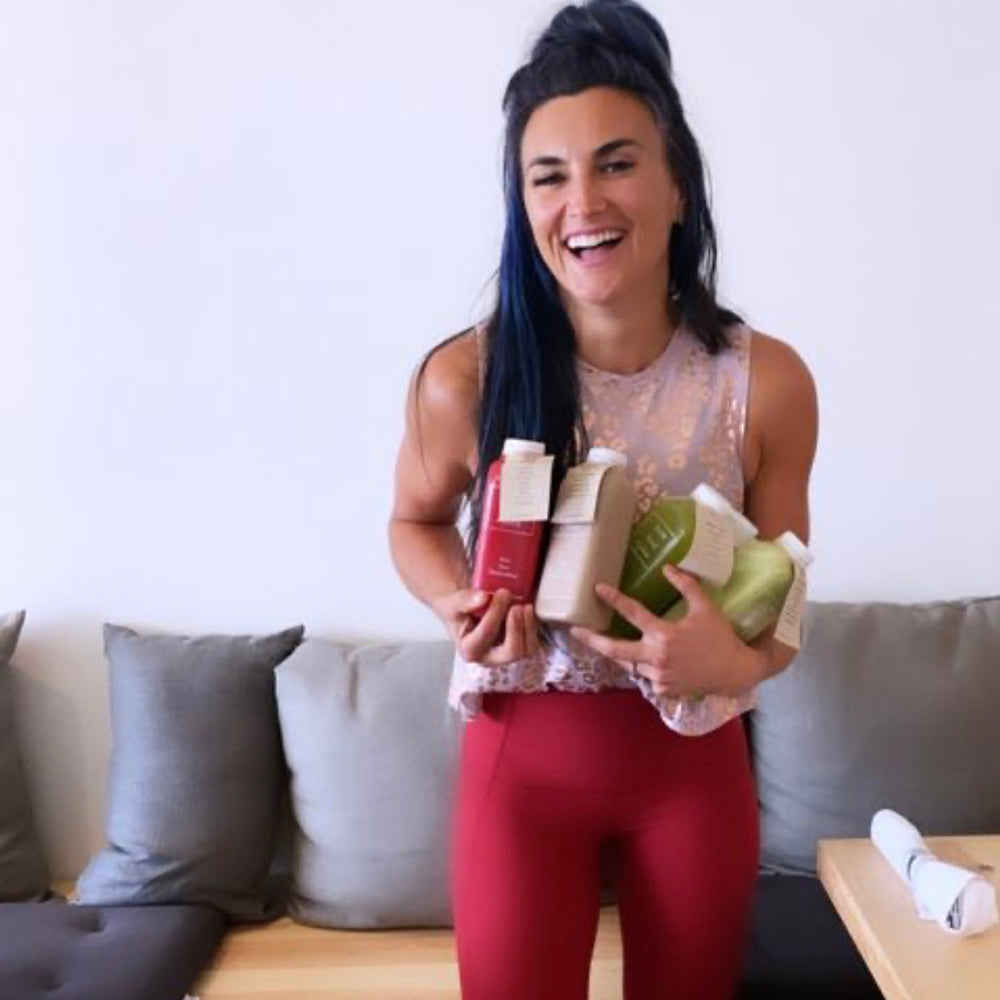 1 Day Renewal (6 juices or smoothies)
Doing a juice cleanse has been said to help unleash the natural healing power of your body by ridding built-up toxins. Juicing floods your system with powerful nutrients and antioxidants. It may be the first step toward a long-lasting lifestyle change, or jumpstarting a weight-loss regimen by helping to retrain your taste buds as well as psychological connection to food. Pure Food and Juices vibrant cleanses are packed with so much delicious goodness, you'll never believe something so healthy can be so satisfying! Each 17-ounce bottle of juice has 3 to 4 pounds of produce!  
We ship overnight via FedEx, the minimum order is $100 and the cost for 1 box shipped is $95.0.0
You can order online and pick up at our Brookside location.