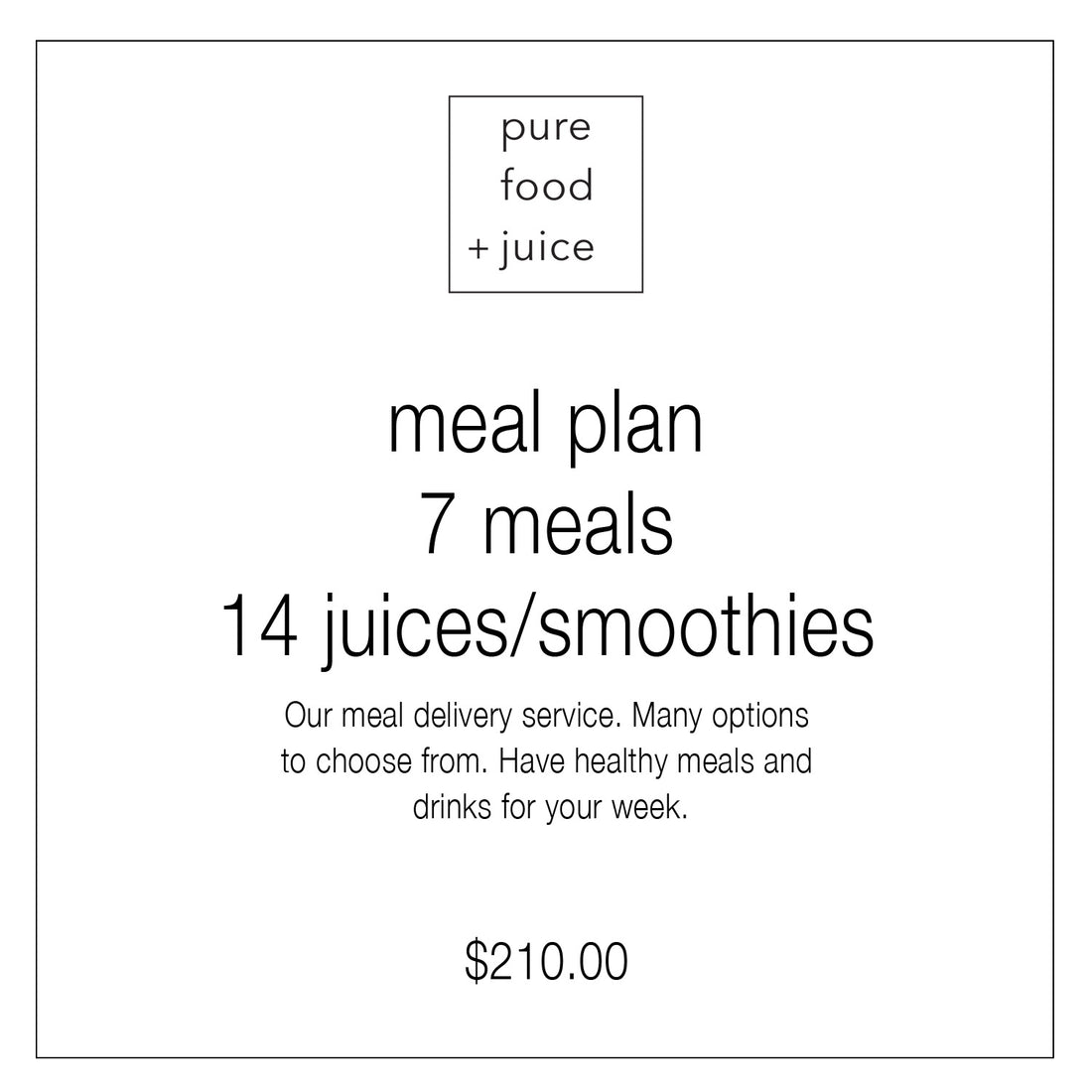 7 Meals + 14 Juices / Smoothies
Choose 7 meals and 14 juices/smoothies from the Pure Food + Juice Meal plan. We only use fresh raw food to make up our meals. We choose ingredients you can trust to ensure peak nutrition, with fresh and delicious fruits and vegetables. Please choose from our list and select your entrees, juices/smoothies, and additional add-on items. Our chefs craft delicious meals for you to enjoy.
View our menu list and call in your choices at 918-392-8090 or send an email to info@purefoodandjuice.com with your choices for 7 meals and 14 juices/smoothies
We ship overnight via FedEx, the minimum order is $100 and the cost for 1 box shipped is $95.0.0
You can order online and pick up at our Brookside location.