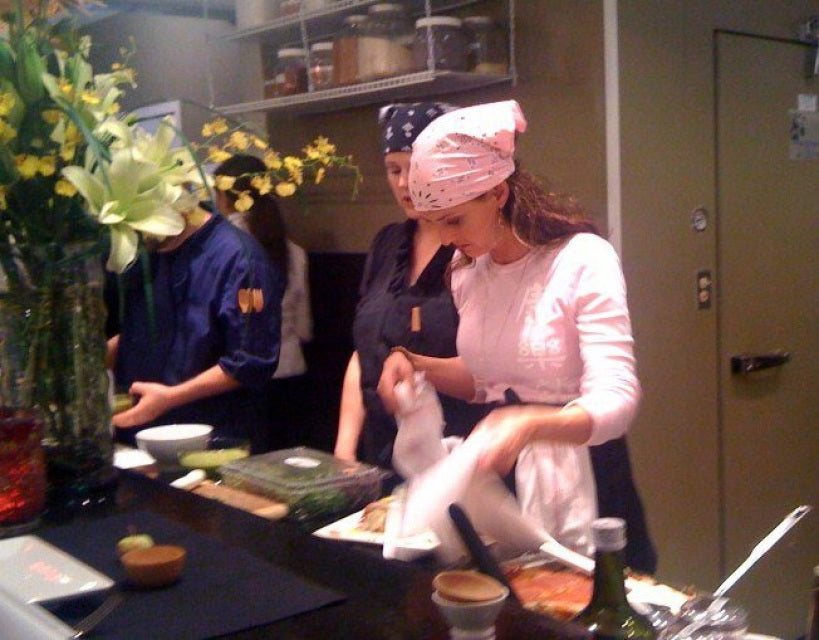 Learn to create sexy and artisan raw meals! Start up a healthy business making gourmet raw food! During this 3 day certification training you'll learn to prepare and craft delicious, super healthy high energy, raw artisan cuisine. Cynthia has owned two upscale raw restaurants and a gourmet raw food meal service shipping nationwide for the last 15 years. She will teach you a whole new world of food preparation. The classes are very intimate and you get personalized instruction from two chefs. You will learn how to develop a recipe; combine herbs and spices to create both classic and ethnic flavors. We teach you to balance textures and flavors within individual recipes and entire menus. We offer you a variety fresh
​ pressed juices daily and gourmet raw food meals throughout the class. Use what you learn in our class to make healthy gourmet dishes for your family or start up a business in the raw food culinary field.  
3 day intensive 10am to 5pm
We ship overnight via FedEx, the minimum order is $100 and the cost for 1 box shipped is $95.0.0
You can order online and pick up at our Brookside location.